Lanny Wadkins Promotes Use Of ProstaKare
ProstaKare A Revolutionary and Complete Formula Created by Physicians for their Patients Now Available to YOU!

"I'd heard a lot about preventive care from my physician, but it just seemed like I would have had to take a lot of pills. However, with ProstaKare, two pills just once a day that takes care of my major problems!"

-Jeremy

"Let me tell you, it can be pretty embarrassing when you constantly get the urge to go, especially when you're with a large group of people. It really does affect the way that you look at social events. And who knows what others think about you? Instead of waiting around for something to happen, take action today with ProstaKare. You'll thank me later!"
-John
What is ProstaKare?
The brainchild of urologists Dr. Richard Mynatt and Dr. Steven Mynatt, ProstaKare was created with one thing in mind: you. With so many activities going on in your life, we understand that preventive care may be the last thing on your huge list of things to do.  With ProstaKare, you only worry about taking one medication for total prostate health!
ProstaKare addresses symptoms of enlarged prostate with 2 potent ingredients; these are Saw Palmetto and Beta–Sitosterol.  ProstaKare also contains Quercetin which addresses inflammation of the prostate. ProstaKare also contains Lycopene, which in studies has been shown to help promote healthy prostate function.
What are the Symptoms of BPH and Prostatitis?
BPH stands for benign prostate hyperplasia, or enlargement of the prostate. This occurs as men age. By age fifty, 50% of men develop BPH. By age sixty, 60% of men develop BPH. By age seventy, 70% of men develop BPH. In essence, as you age, your likelihood of developing BPH increases by 10% every ten years. Prostatitis is inflammation of the prostate and may occur in men of all ages.
Symptoms of BPH and Prostatitis may include: frequency of urination, urgency, decreased size and force of steam, intermittent stream, burning with urination, feeling of incomplete emptying of the bladder, getting up several times at night to urinate.
What Will ProstaKare do for me?
ProstaKare will give you back the FREEDOM to be the man you used to be. No longer will you be controlled by prostate issues:
Promotes a great nights sleep
Get a better stream with better force
Less frequent, embarrassing trips to the bathroom
Regain your freedom from frequent visits to the restroom
More complete emptying of the bladder
Less burning and discomfort
Promotes total Prostate Health
Recommended by Physicians
Unlike any product on the market today, ProstaKare is recommended by Certified Physicians.
Created by two brothers, Dr. Rick and Dr. Steve Mynatt are both Certified Urologists. ProstaKare is packed with key ingredients, such as Beta Sitosterol, Saw Palmetto, Lycopene, and Quercetin.
"No other prostate product, on the market today, has as much Saw Palmetto and Beta Sitosterol as ProstaKare. ProstaKare also contains Quercetin and Lycopene."

– Dr. Steve Mynatt, Co-Creator of ProstaKare
"As a urologist, I'm surprised that nobody has come out with this product in the past. We at Physicians Forever Young are proud to make ProstaKare available as the most complete prostate formula on the market today."

– Dr. Richard Mynatt, Co-Creator of ProstaKare
 Urology Doctors Richard & Steven Mynatt Co-Creators of ProstaKare
It can be easy to put things like BPH in the back of your mind. As you age, you can get BPH and possibly Prostatitis. Don't let your daily routine be controlled by your prostate. You can be proactive against prostate symptoms by taking ProstaKare. If you already have symptoms, take your life back by taking ProstaKare.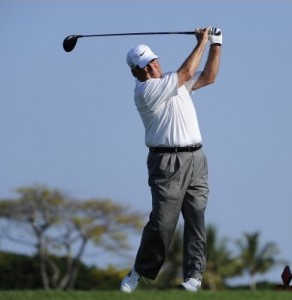 "The secret to my great health and ultimately my golf game is ProstaKare. Without one I cannot have the other, I take it every morning before I hit the course or the broadcasting booth!"
– Lanny Wadkins, PGA Champion 1977, World Golf Hall of Fame 2009