About Us
---
Physicians Forever Young, llc
---
Physicians Forever Young, llc was formed in Washington State by Dr.'s Richard and Steven Mynatt. Their vision was to have a company that gave a holistic approach to medicine with limited side effects for their patients and others. The Dr.'s continue to formulate dietary supplements for common ailments to expand Physicians Forever Young's product line so that we can continue to supply customers with great all natural supplements with limited side effects.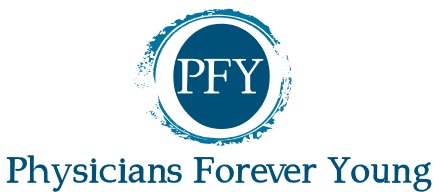 Customer Service Office Location:
Physicians Forever Young,llc
9776 Kings Rd, Suite B
Myrtle Beach, SC 29572
Phone: 855-999-2008 or 843-945-9089
---
Dr. Richard Mynatt
---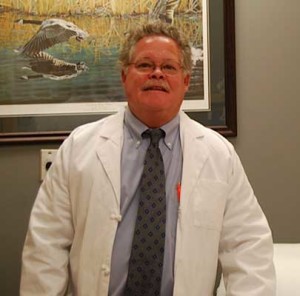 Dr. Richard Mynatt grew up in East Tennessee. He attended the University of Tennessee, Knoxville where he was selected as a member of Phi Beta Kappa. After earning his undergraduate degree at UT Knoxville, he attended medical school at the University Tennessee Center for the Health Sciences in Memphis. He then went on to complete two years of general surgery residency at the University of California, Davis in Sacramento, followed by his urological training at Duke University.
Dr. Rick then spent the next five years practicing with his father and brother in Maryville,  Tennessee, followed by 23 years of general urology practice in Wilmington, North Carolina. He has always had an interest in prostate conditions, and was probably the first urologist on the east coast to perform GreenLight Laser as an office procedure.
He is proud to have developed ProstaKare with his brother, Dr. Steve Mynatt, and knows that it has the potential to help millions of men with their prostate conditions. ProstaKare is the first of many products from Physicians Forever Young.
 Dr Richard Mynatt is currently a practicing Doctor/Urologist in Arizona.
---
Dr. Steven R. Mynatt
---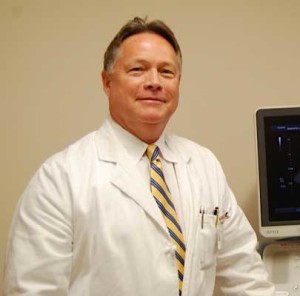 Dr. Steven R. Mynatt also attended the University of Tennessee for his undergraduate education where he graduated with honors. He attended medical school at the UT Center for the Health Sciences in Memphis. He then completed two years of general surgery at the University of Tennessee Medical Units in Knoxville and went on to complete his urologic surgery residency at the University of Mississippi Medical School in Jackson.
After completing his education, Dr. Steve returned to his hometown in Maryville, Tennessee to join his dad Robert and brother Rick in the family urology practice and remained practicing there for 27 years. Dr. Rick and Dr. Steve have were reunited over the past few year in a urology practice in Clarkston, Washington at the Tri-State University Hospital.
Dr Steven Mynatt is currently a practicing Physician in TN.
Dr. Rick and Dr. Steve began having conversations about the value of nutritional products on the treatment of prostate conditions several years ago. They have had daily conversations with patients regarding prostate issues and have found that patients often have better response to prostate issues with nutritional supplements than with prescription medications. They have researched the ingredients and ways to improve the dosing of these natural supplements and have developed a combination in ProstaKare that improves prostate health and relieves symptoms from prostate conditions.
---
Darrell Waltrip
---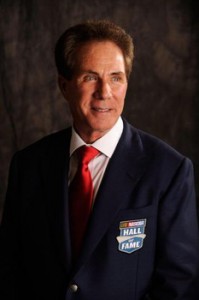 Darrell Waltrip is a national television broadcaster, American motorsports analyst, former NASCAR driver, and a NASCAR legend. Darrell was a NASCAR driver for almost three decades (1972-2000). In 2012, Darrell was inducted into the NASCAR Hall of Fame, 2005 inductee to the International Motorsports Hall of Fame, 2003 American Motorsports Hall of Fame, and in 1998 names one of NASCARS's 50 Greatest Drivers of all Time.
Darrell's accomplishments in racing are among the top of all time racing, even after more than a decade of being an inactive driver he still holds many records today. Darrell's official slogan/catch phrase which is synonymous with his persona is "Boogity, Boogity, Boogity". Along with his great accomplishments Darrell also owns several automobile dealerships in Franklin, TN and is lead analyst and commentator for Fox Broadcasting Company, a columnist for Foxsports.com, an author, and a philanthropist. Darrell and his brother Michael sponsor an annual golf tournament and silent auction that help support Motor Racing Outreach and various other organizations.
Darrell Waltrip is a spokesperson and endorser of Physicians Forever Young Products.
---
Lanny Wadkins
---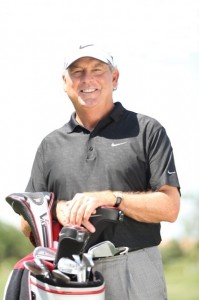 Lanny Wadkins is an American Professional Golfer with an astounding 40+ year career of professional golfing. Lanny attended Wake Forest University on an Arnold Palmer golf scholarship. Lanny started his professional golf career in 1971. Lanny was inducted into the World Golf Hall of Fame in 2009, Ryder Cup Captain at Oak Hill Country Club in 1995, and PGA Champion at Pebble Beach in 1977. Lanny was also PGA Player of the Year in 1985.
Lanny was the winner of the PGA Tour 21 times and runner up 21 times, as well as playing The Ryder Cup eight times and Captain of the US Ryder Cup team in 1995. Lanny has traveled the world winning tours in Japan, Australia, Canada and South America. Lanny is a major name in the golf world. Currently Lanny is the lead analyst for the Golf Channel's Champions Tour, and designs golf courses.
Lanny Wadkins is a spokesperson and sponsor of  Physicians Forever Young products.
 As seen in USA Today!